From coats and ties to culinary specialties, formal dining provides a sense of style at the modern country club.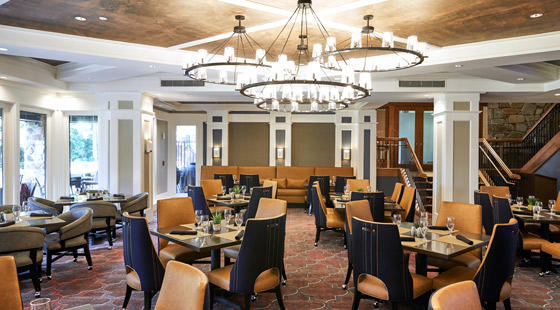 One of the countless benefits of joining a private country club is the vast array of dining experiences available to members. Formal dining provides a chance for both the chef and the member to show off their most refined preferences for an upscale culinary experience.
Similar to formal dining at a traditional restaurant, the club typically has the authority to encourage a specific level of decorum in these spaces. Members are often asked to follow a certain dress code, to avoid using their phones, and may suggest age minimums.
Chefs cater to their members' unique tastes while enjoying a bit more flexibility when it comes to pushing the envelope with new food trends and unique ingredients. This is the prime dining outlet when chefs can try out new techniques to allow guests to get to know their unique flair. While formal dining spaces typically focus on dinner, refined lunch menus also cater to those looking to celebrate a daytime event or hold a formal business meeting.
These spaces may also be used by the club for formal pre-fixe meals such as wine tasting dinners, New Year's Eve gatherings, or wedding rehearsal dinners. Guests can often enjoy an ever-changing tasting menu from the chef, providing the option for a premium dining experience from the appetizer to the dessert. This is also the right environment for the pastry chef and sous chef to show off their tailored skills. Members have the chance to get a taste for where the culinary team shines.
Formal dining aims to balance out the causal restaurant options at a club, such as the pub, bistro, or family dining room options. While these less formal areas are ideal for daily meals at the club, the formal dining space is reserved for special occasions that showcase the high-end experience available at the club.